Easily Create Your Own Professional Grade
Product Covers In Just Minutes!
The Ultimate Photoshop Smart Templates for creating high-converting ebook covers and product shots.
STOP Wasting Time and Money Having Your Product Covers Created!
Create Unlimited Product Shots
Really valuable resource, Massive on quality and quantity!
54 Different Product Models to choose from
Turn yourself into experienced designer in minutes!
Make More Money using our action scripts
No more hassles with graphic designer
No monthly fees…
What Is Ecover Smart Templates?
Think of it like a Photoshop Template that converts flat cover art into tangible-looking 3D product shots.
With a single click, your cover converts into a presentable ready-to-sell graphic.
"eCover Smart Templates" is a collection of PSD smart templates that automatically create photo realistic 3D eCovers, all within Photoshop. So if you already have Photoshop, you're all set… you don't need any other 3D making software, AND you just need some very basic Photoshop experience.
Want to give your info products an instant makeover?
If you sell any kind of intangible products online like ebooks, software, apps, etc.. having a good looking "virtual" cover for your product is a must. A nice 3D eCover adds more perceived value to your product, it makes you stand out from the competition, it makes your product look more professional, it's great for branding, etc..
This brand new set of premium quality Ecover Smart Templates will help you do just that. And the best part is, you don't have to be a "techy" person or have any design skills at all. These brand new smart templates will do the job for you. All you need is Adobe Photoshop and a few minutes of free time.
This package consists of Photoshop Smart Templates. If this sounds a little too technical for you, don't worry – these things are REALLY easy to use. As long as you have Adobe Photoshop you'll be able to create killer 3D eCovers in just a few minutes.
How The Smart Template Work?
Start Creating Product Shots In Just A Couple Simple Steps.
When it comes to creating 3D eCovers, Photoshop smart templates are hands down the best way to go. They're faster and easier to use than action scripts. And Photoshop creates much better results than any other stand alone "eCover makers" out there. All you have to do is double click on the "smart layer", edit it as you like, then when you save it all the saved effects will get applied to this new saved smart layer. Now that you know how smart templates work, let me show you what you get with "Ecover Smart Templates"…
Make A Big Impression. Turn Flat Covers Into Tangible-Looking Products.
It's been said that readers will judge your book by its cover — and quickly. Statistics show, the average person will decide to buy your book within 8 seconds of seeing your cover. Making your cover look like a book online will place a sense of tangibility in your prospect's eyes. In return, this has been known to increase sales and conversions for you.
There's a lot of good reasons why you need a nice 3D eCover for your product. And that's why I want to give you some tools to help you create AWESOME 3D eCovers.
What Makes This Set Of Smart Templates Special?
Here Exactly What You Will Get…
54 eCover Smart Templates.
When you download eCover Smart Templates you receive a massive Templates that becomes your very own product presentation toolbox.
Ebook & Notebook Smart Templates
Software Box Smart Templates
CD And DVD Smart Templates
Magazine Smart Templates
Product Bundle Smart Templates
Having This Ecover Smart Templates
Make You Have So Many Benefits 
Increase your referral business because clients and customers will be blown away at the quality of your work and fast turn around times
Enhance your marketplace position, because of your ability to produce high definition 3D eCover graphics
Collect higher premiums for your ebook design services, because these action scripts will cause clients to chase you
Make more money, because visitors to your websites will make quicker decisions to buy your products and services
Become recognized as a top graphics designer. Yes, other graphics designers will scratch their heads, not knowing of your ecover software magic
Expand your freelance business by offering many new eCover graphic package deals, thus raking in money… both left and right
Save thousands of dollars by eliminating graphics outsourcing! Time wasted is one thing, but money wasted… not anymore,
Sell more products and increase the credibility of your offer to your visitors, because High Quality Graphics SELL!
Eliminate outsourced graphics turnaround times. When you do it yourself in minutes with this Photoshop Ebook cover software
Get the recognition that your business deserves! Since, first impressions are extremely important when selling online
Re-package PLR products with greater speed and better selling success since graphics is what usually hold things up
Increase your conversions because using sub-par graphics in your sales process, will certainly cost you money,
Not To Mention, When You Order Today
You Will Also Receive These Bonuses…
Fast Action Bonus #1 – Device Presentation Mockup
Fast Action Bonus #2 – Phone & Ipad Mockup
What If I Am Not 100% Satisfied?

That's Right! There Is NO Risk To You…
We want you to be completely satisfied with your purchase. You already see what we have to offer and we trust you will like it when you get our eCover Smart Templates. If for any reason the package is a far cry from your expectations, contact our support helpdesk and let us know why you're not satisfied with your purchase.
A full refund is available for 30 days after purchase and you can keep the bonuses as a token of trying. We will shoulder the risk of your purchase for you so you have absolutely nothing to lose.
You'll be able to immediatly download the entire "eCover Smart Templates" package for a one-time investment.
This is the exact same graphics package that many professional graphics artists use to generate high resolution eCovers for their clients and which allows them to charge big bucks for their services.
Since this is a digital download, You'll have full instant access to all of these High Quality Photoshop Smart Templates in the next few minutes.
And remember, you can try this package for 30 Days and request a full refund if you're not fully satisfied with these action scripts.
Get Instant Access Now For Only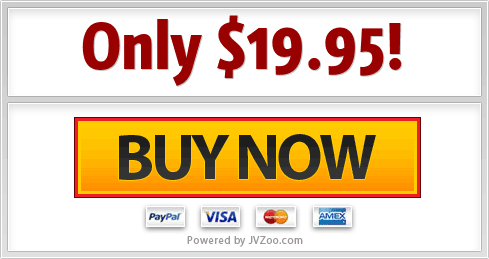 This special introductory offer is available for a limited time only and so take action now and get instant access to everything you need to save money, make money or both..
To Your Success!
P.S. Remember, these are the highest quality Photoshop Smart Templates you can find. Order now and take advantage of this special offer.
P.P.S. Stop spending hundreds of dollars on graphics designer services just to create the same professional high quality cover graphics they generate with these same templates.
P.P.P.S. Generate your own 300 dpi Product Cover with eCover Smart Templates. We're so sure you'll love them, we back this package with our Full 30 Day no questions, 100% money back guarantee!